Welcome to Friends of the Santa Maria Valley Railroad
The mission of the Friends of the Santa Maria Valley Railroad (SMVRR) is to preserve, improve, and interpret historical and contemporary aspects of the SMVRR. We provide our members and the public with educational programs such as history, current business practices, and trends related to railroading in general and the SMVRR in particular. Friends also conducts various activities to get us out into the field. Friends is a 501(c)(3) tax-deductible organization. See About.
April 23, 2015
Puttin' on the Ritz
will be a 1920-themed Dinner and Auction Fundraising Gala at Trilogy (Monarch Dunes). Details are
here
. Don't miss the fun!
November 22, 2014
Tour the San Luis Obispo Railroad Museum! A private Friends tour will start at 10am and be done in time for lunch at Del Monte Cafe (right across the street) around noon. Bring lunch money. The Museum is located at 1940 Santa Barbara Avenue, San Luis Obispo [map]; just south of the SLO Amtrak station. Friends Membership is required; you may Join on-site by bringing the completed form and payment. There will be a special SMV Railroad announcement. RSVP to info@Friends-SMVRR.org or 805-614-7093.
Recently Completed: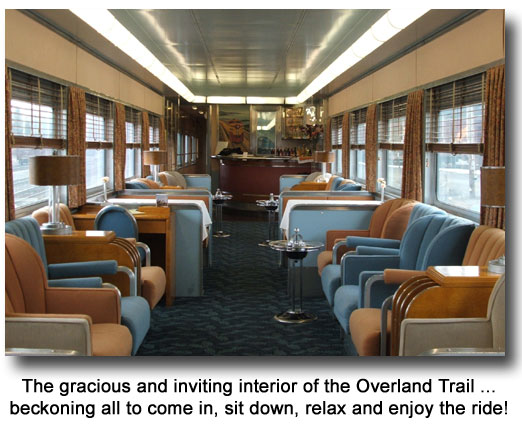 October 4, 2014
Please join us for this San Luis Obispo to Santa Barbara (and back) Rail Excursion on a beautiful private railcar. You will ride the immaculately restored Overland Trail as you enjoy the vistas along the Central Coast and relax in the luxurious lounge while being served complimentary coffee and soda. Several versions of this round-trip excursion from San Luis Obispo to Santa Barbara and back are available, as well as a lunch option to enjoy on the platform at the San Luis Obispo Railroad Museum. This is a joint event between Friends and the SLO Railroad Museum. Membership is not required. Photos...
August 23, 2014
Santa Maria Valley's Electric Railroad
. We'll explore the electrified branches of the Pacific Coast Railway and, ideally, gain some insight to the sometimes conflicting published material about them. Meet in the parking lot at the corner of Battles Road and S. Depot Street at 10:00am and we'll carpool from there. We'll end up in Guadalupe just in time for lunch!
Photos...
June 14, 2014
Friends/SMVRR Summer BBQ
. Join us at the railroad headquarters in Betteravia for a Santa Maria-style (tri-tip and chicken) Friends Fundraising BBQ Social for only $10/person. 11am to 2pm. Lunch includes beans, garlic bread, drinks, and dessert. Come celebrate summer and the upgrades and updates on the Santa Maria Valley Railroad's locomotives! The fun starts at 11am. Must be a Friends member for insurance purposes on railroad property (you can join on the spot).
Photos...
Search This Website:
Loading